Unable to find matching color list to import. Check snippet "1-redumbrella-colors.liquid" for list that equals product URL code
Unable to find matching color list to import. Check snippet "1-redumbrella-colors.liquid" for list that equals product URL code
Copper Drops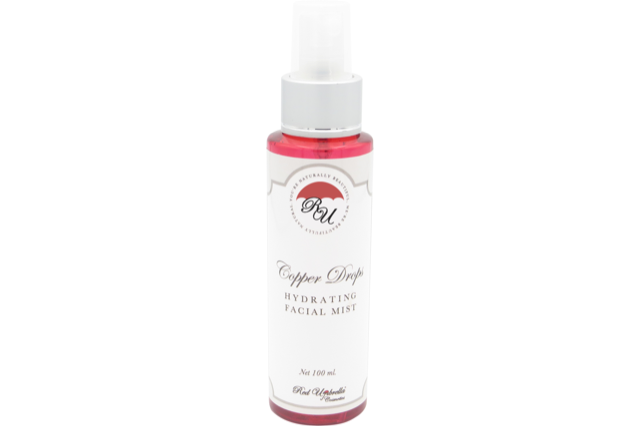 Copper is an essential trace element that benefits the skin and hair.  Our Copper Drops are a gentle cooling mist of hydration.  We recommend using our Copper Drops for our moist application technique with our Mineral Melt Foundation.  
Made of: copper infused distilled water.  
100 ml. bottle that complies with airline regulations for carry-on luggage.
---